VICTORIA SUNDQVIST
VICTORIA SUNDQVIST is a self-taught painter, muralist and tattoo artist based in Sweden. Her work has appeared in the Wallery Gallery, Norra Station Street Art Gallery and the Katrineholms Konsthall.
With a distinctive New School style, Victoria's work is influenced by graffiti, folk art and cartoons, using vivid colours, bold outlines and surreal, exaggerated motifs.
PAINTER + TATTOO ARTIST
Victoria finds inspiration everywhere. She sets out to create positive designs that inspire happiness, whether it's on the body or a wall, often involving real and imagined birds, animals and nature.
From sketch to the final inking, the process of creating a bespoke tattoo takes her up to 70 hours. She found that when she started tattooing her painting became more intense and it has encouraged her to expand her practice to larger formats.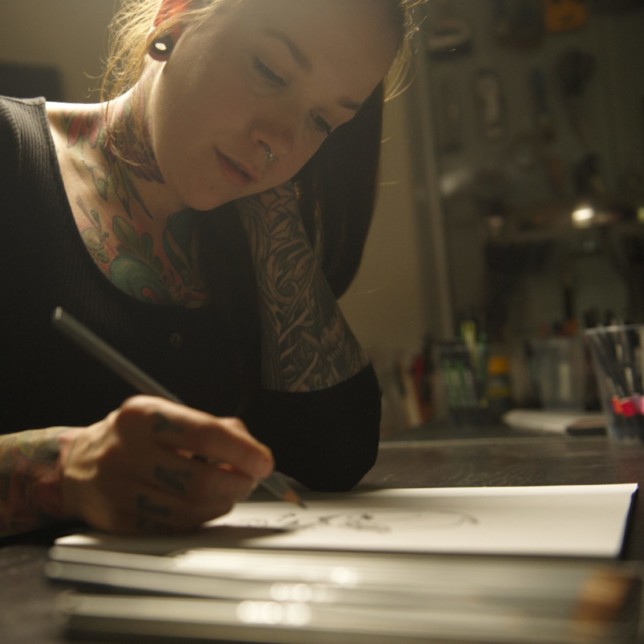 FAVOURITE TOOLS
Whether it's a large-scale mural, painting or tattoo art, it begins with a sketch, and builds as colour is overlaid and the idea grows. Markers are Victoria's favourite tool to use when creating illustrations with a saturated and rendered look, and when she paints, she likes to work with spray paint and acrylic because these mediums give her more freedom to experiment.
Favourite tools: Winsor & Newton Promarkers, Liquitex Professional acrylics and Spray Paint.