THE CREATIVES
The creative industry is growing, and our mission is to be there to meet the increasing demand for creative tools and services. Now and in the future.
Creativity has been named by the World Economic Forum as one of the most important skills to have in 2020. Our belief is that art is a universal language and that there is an artist in everyone. We also believe that creativity plays an important role in society as well as in the business world.
We want to hero the creatives. The following people we have featured here are living a true creative lifestyle, where they are not only inspiring others around them – they are making a difference in people's lives.
VICTORIA SUNDQVIST
PAINTER + TATTOO ARTIST
Victoria finds inspiration everywhere. She sets out to create positive designs that inspire happiness, whether it's on the body or a wall, often involving real and imagined birds, animals and nature.
From sketch to the final inking, the process of creating a bespoke tattoo takes her up to 70 hours. She found that when she started tattooing her painting became more intense and it has encouraged her to expand her practice to larger formats.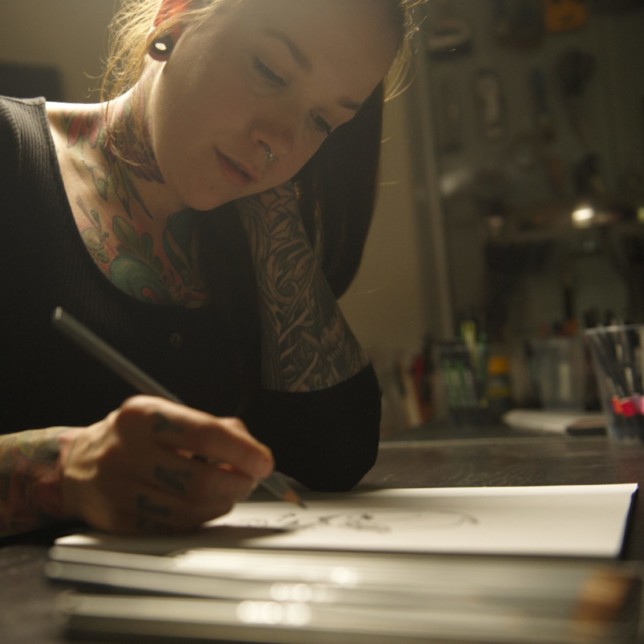 MARTIN BERGQUIST
CONCEPT ILLUSTRATOR + STORYBOARD ARTIST
MARTIN BERGQUIST describes himself as a visual problem solver, and that is exactly what he does in his role as a concept illustrator and storyboard artist. From Hollywood feature films to cult video games, television and advertising, Martin creates storyboards and concept illustrations that inform designers and directors.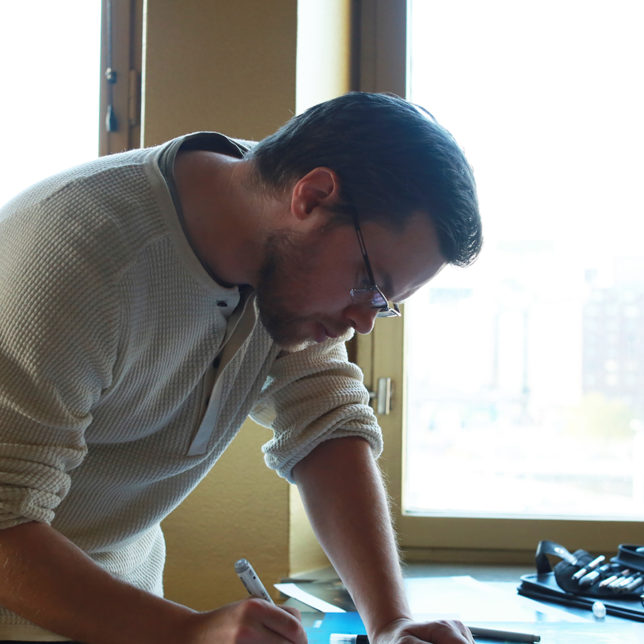 PHYLLIS COHEN
MAKE-UP ARTIST, ILLUSTRATOR + FOUNDER OF FACE LACE
PHYLLIS COHEN is a legend in the make-up world; her work has graced the covers of newspapers, advertising billboards, record sleeves, magazines and the faces of some of the most famous performers in the world.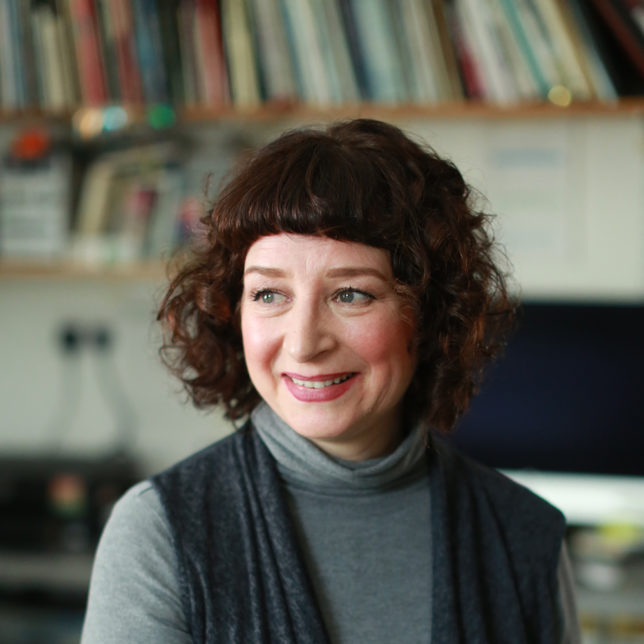 SALLY MACKERETH
ARCHITECT
SALLY MACKERETH is an architect who is reknowned for fusing architecture with interior design. For Sally, her studio "takes its signature from an integrated approach which places as much importance on the interior spaces as the considered details of the architecture that defines them."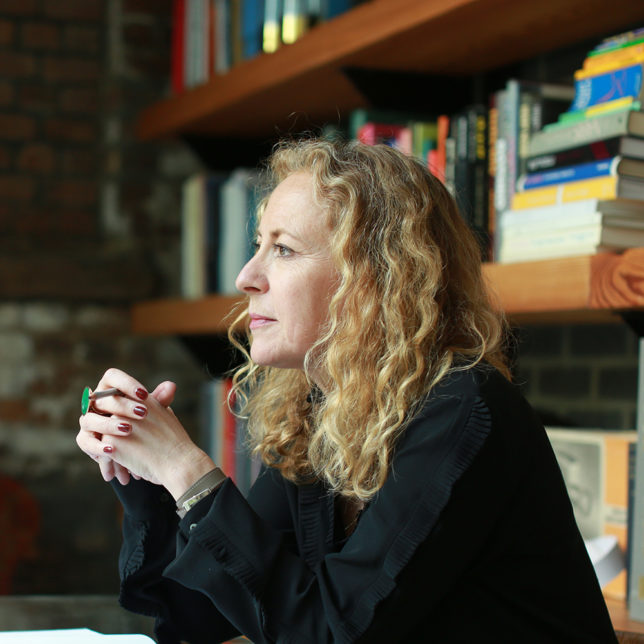 PAOLO TROILO
PAINTER
PAOLO TROILO paints bodies using his body. A canvas, paint and his hands are all he needs to create his unique large-scale paintings of imagined and surreal bodies, which draw inspiration from the beauty of human anatomy.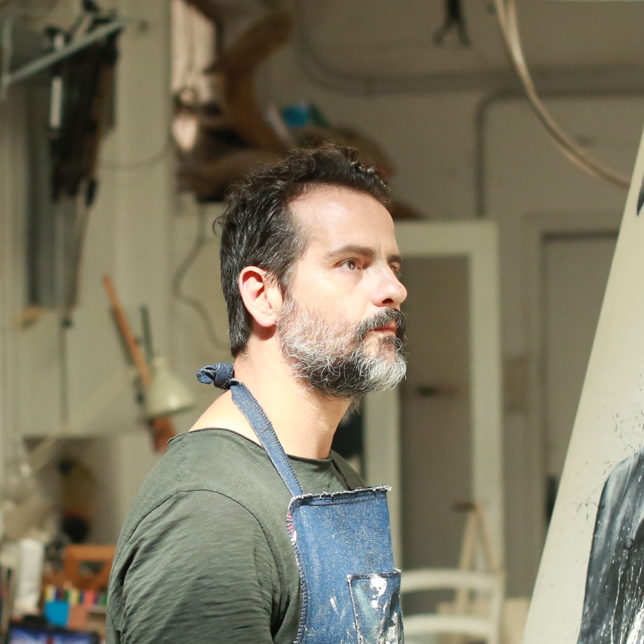 KELLY ANNA
ARTIST + PRINT DESIGNER
KELLY ANNA is a Print Designer who creates bold, colourful illustrations using a broad range of media. In high demand, Kelly has recently worked with Nike, Illustrated People, and the Art of Ping Pong and is a freelance print designer for Sophia Webster. For every design, before moving onto digital tools, Kelly will sketch, paint, and draw because for her "it all starts with the material".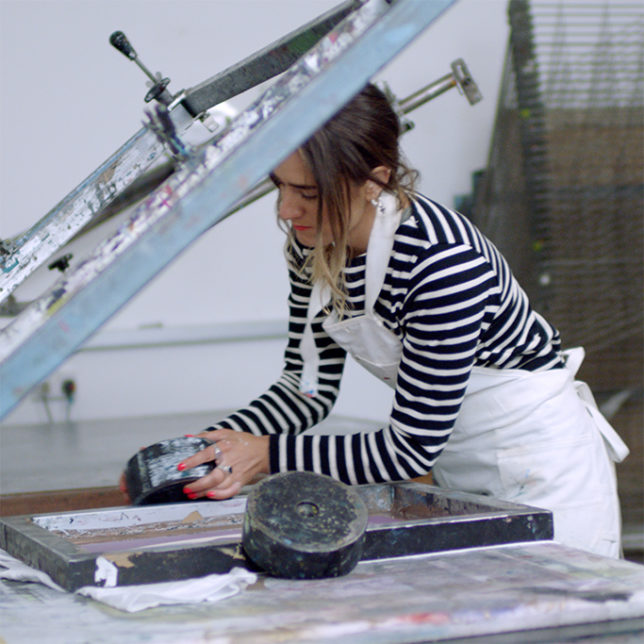 GRAEME BLACK
CREATIVE DIRECTOR
GRAEME BLACK is a Creative Director, he uses our products to create mood boards and creatively communicate his ideas to fashion houses such as Hugo Boss, Desa and Les Copains. Graeme has had his own design consultancy business since 2005 specialising in fashion strategy, collection design development, through to branding and store development.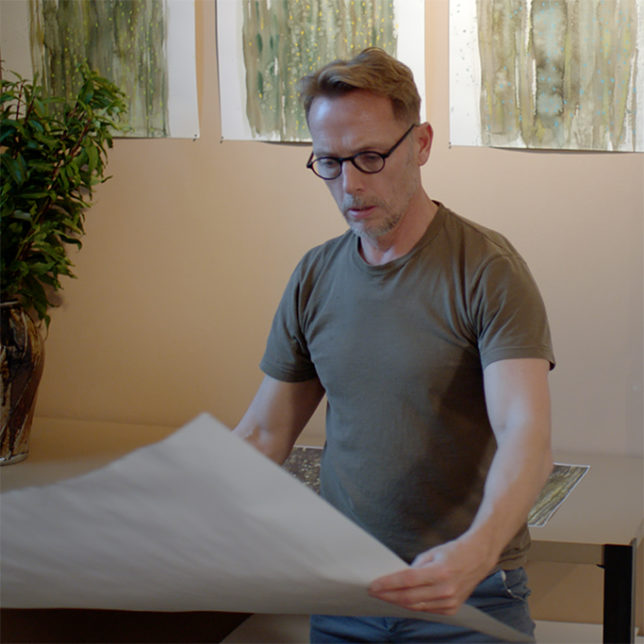 GORDON CHEUNG
ARTIST
GORDON CHEUNG uses materials in an unorthodox manner – he takes our paint moulds it, sprays it and layers it to create unusual sculptural landscapes on the canvas. Represented by galleries in London, Hong Kong, Miami and Dubai, Gordon's unfamiliar use of materials has proved popular perhaps because he has nurtured his core reasons for making art.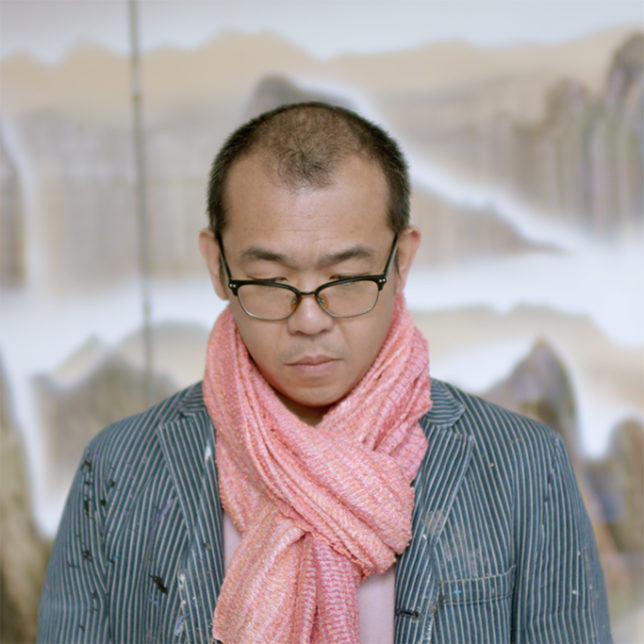 STEWART PARVIN
COUTURIER
STEWART PARVIN is a Couturier with over 25 years' experience of making clothes for the rich and famous. His hands on attitude towards the creative process and his exacting eye for technical detail have helped him to produce renowned outfits. Even to this day every single one of his designs begins with a sketch and a technical drawing, made by Stewart.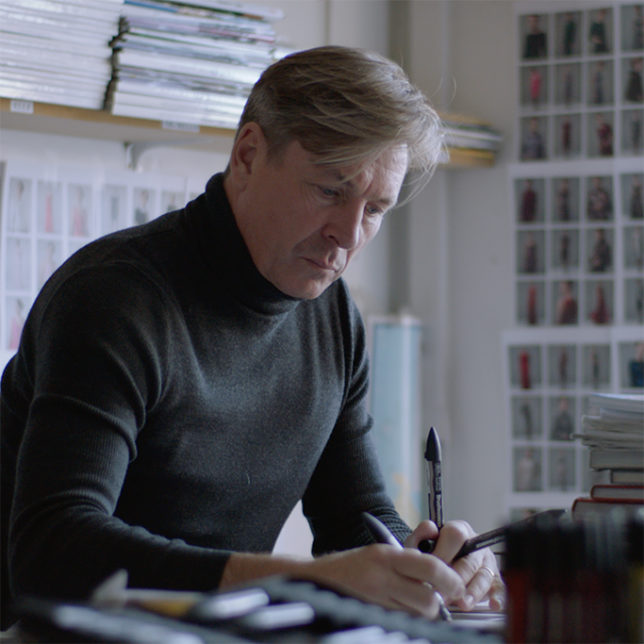 WHO WILL BE NEXT?
WE WANT TO HEAR FROM YOU!
Help us find our creative lifestyle family. Email your suggestions to info@colart.com if you want to get involved or if you know anyone who lives a creative lifestyle.