GORDON CHEUNG
GORDON CHEUNG uses materials in an unorthodox manner – he takes our paint moulds it, sprays it and layers it to create unusual sculptural landscapes on the canvas.
Represented by galleries in London, Hong Kong, Miami and Dubai, Gordon's unfamiliar use of materials has proved popular perhaps because he has nurtured his core reasons for making art.
ARTIST
Gordon Cheung (born 1975) is a contemporary artist whose work captures the mood of the global collapse of civilization where moral, economic, and environmental crises have spun out of control. Spiritual undertones are balanced alongside familiar contemporary images including sources from popular media, cyberspace, nature, graffiti, kitsch, and historical painting.
Find out more about his work on his website.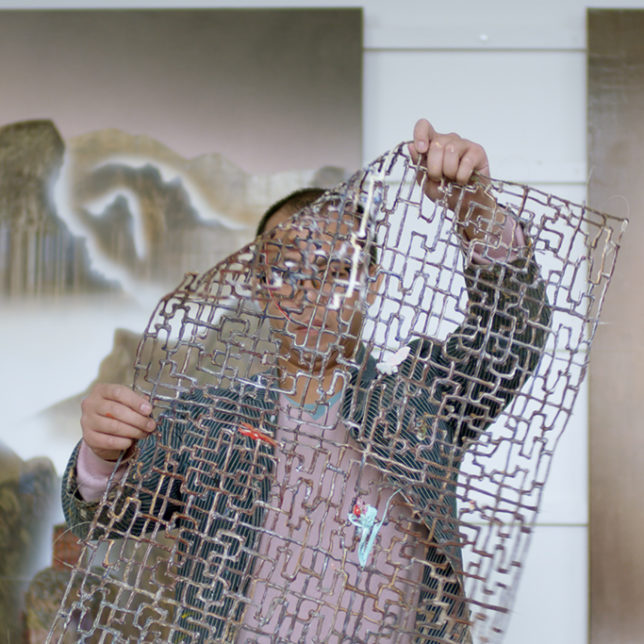 FAVOURITE TOOLS
As you see in the film Gordon really experiments with his materials. The Financial Times are used in the majority of his work, but paint is also very important to Gordon. He uses Liquitex mediums to give texture to the paint and has been experimenting the Lefranc Bourgeois Flashe. Digital is also very important to Gordon - in fact he often starts working on a project on his computer before trying out materials.
Favourite Tools: computer, spray gun, paint