LIQUITEX
FOUNDED 1955
The world's leading acrylic artist paint brand. Liquitex was the first water-based acrylic paint created in 1955 and since then they have partnered with artists to ensure that they continually evolve and innovate – resulting in a long history of acrylic innovation.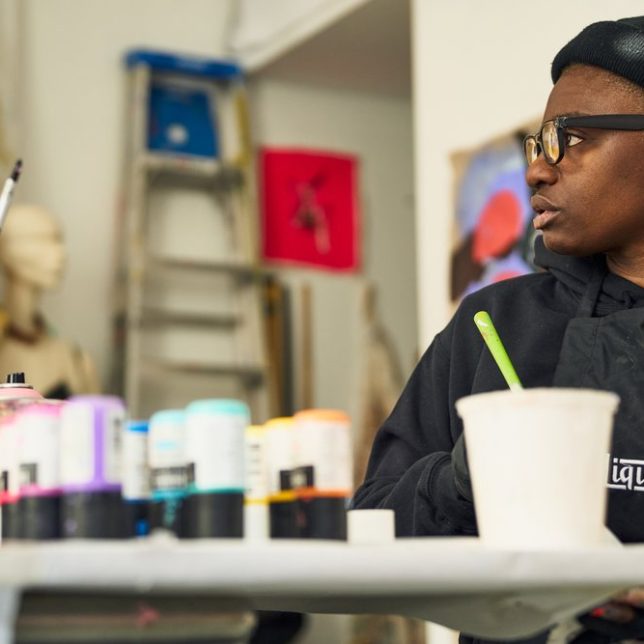 ART WITHOUT BOUNDARIES
The Liquitex product range is all about giving creatives the freedom to create in any way they want. With the widest choice of compatible acrylic formats available, artists can combine formulations infinitely: Spray Paint with Gold Metallic Medium, or Acrylic Ink with Modeling Paste.
A focus on materials innovation brings world firsts: colour-identical cadmium-free paints and recycled plastic canvas made from waste bottles.
Visit Liquitex to discover more of the story.