GRAEME BLACK
GRAEME BLACK is a Creative Director, he uses our products to create mood boards and creatively communicate his ideas to fashion houses such as Hugo Boss, Desa and Les Copains.
Graeme has had his own design consultancy business since 2005 specialising in fashion strategy, collection design development, through to branding and store development.
CREATIVE DIRECTOR
Graeme's creative process brings his collections to life for his clients.
Working internationally with fashion houses across the globe, Graeme works mainly with the dynamic Chinese fashion industry with brands such as 1436.
Find out more about Graeme on his website.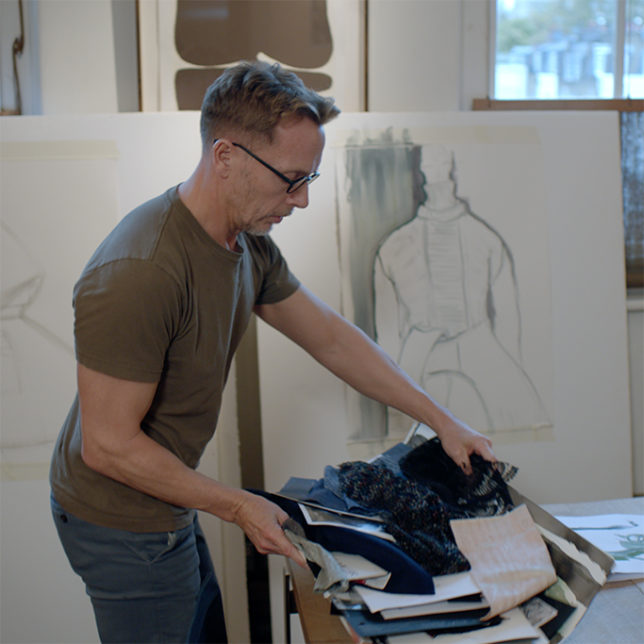 FAVOURITE TOOLS
Materials, especially the texture of fabric, are important to Graeme's creative process.
However increasingly Graeme has turned to art materials to communicate his ideas, especially water colour and pencil.
Alongside this Graeme has also sketched his ideas using pen and pencil since his early days in the fashion industry.
Favourite tools: a pencil, water colour paper, a beautiful brush