STEWART PARVIN
STEWART PARVIN is a Couturier with over 25 years' experience of making clothes for the rich and famous. His hands on attitude towards the creative process and his exacting eye for technical detail have helped him to produce renowned outfits.
Even to this day every single one of his designs begins with a sketch and a technical drawing, made by Stewart.
COUTURIER
Awarded a Royal Warrant of Appointment to Her Majesty the Queen, Stewart Parvin is renowned for his refined and extremely elegant gowns.
Stewart understands women and the female form. His cuts are incredibly flattering which, combined with his subtle corsetry, produces gowns that are both natural and magnificent.
Find out more about Stewart on his website.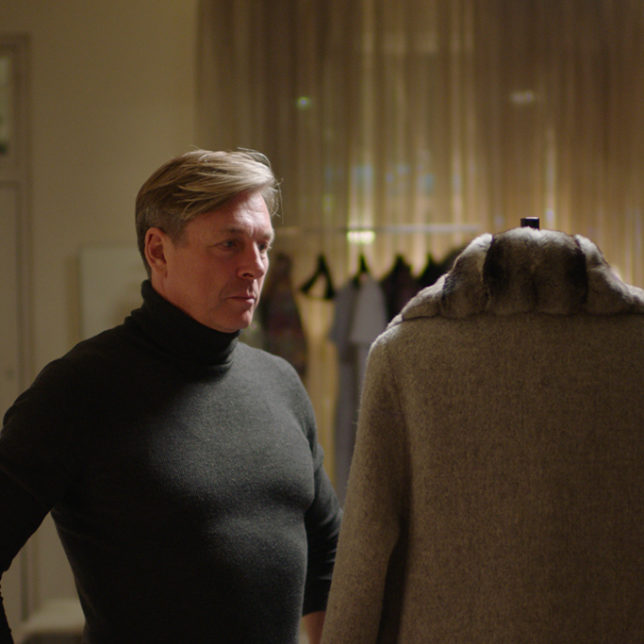 FAVOURITE TOOLS
For over 20 years Stewart has been making sketches for his clothing. In this time he has always used marker pens, in particular Winsor & Newton ProMarkers. His worktable in his London atelier is packed full of row upon row of pens and you will see him his profile that he uses them however he wants to capture the mood of his creations.
Tools are very important to Stewart and he has owned the same pair of tailer sheers for years.
Favourite Tools: Marker pens, tailor sheers, paper