A DAY IN THE LIFE OF COLART AMERICAS
How can we all take a moment out of our daily working lives to think creatively?
"Everyone may not think of themselves as an artist, but we all have to be creative", the words of artist Corrie Baldauf who believes "we can all take on the role of an artist".
In October 2016 Corrie spent two months at our London Head Office for the first International Residency hosted by Griffin Gallery. Our residency studios are located between office space and alongside our Innovation & Development laboratories; therefore Corrie was in the heart of the day to day workings of our international business.
Corrie's artwork is about conversations and connections, so whilst working alongside our people she had her eyes and ears wide open. She listened to successes, problems and discussions and yearned to find out more about the people she was passing in the corridors and sitting next to in our canteen. So, she invited them all into her studio for one day only, to capture a 'Day in the Life' of our Head Office. The result was not only a series of striking and humorous photographs but connections which made her Gold Zero project possible.
At Colart, we also care about conversations and connections, so we stayed in touch with Corrie and we invited her back to learn about our US office and invite our people there to be a part of her artwork. It was evident from Corrie's residency at our London office that it takes time and creativity to engage with everyone. For her first 'Day in the Life' project Corrie spent two months getting to know everyone, but for this project Corrie would only have three days to get to know our American office. A challenge which she did not shy away from.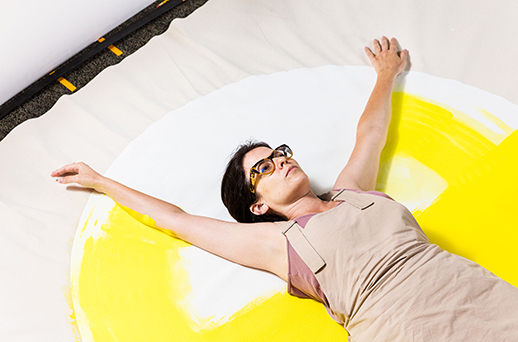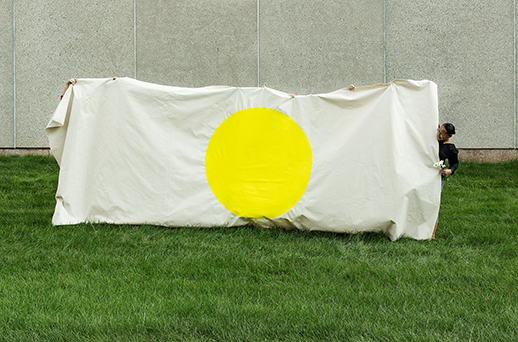 THE PORTRAITS
For Corrie, the most important aspect of the 'Day in the Life' project is the fact that people are given the chance to think creatively. Not only because creativity is the catalyst for all artwork but because, for Corrie, "creativity is a big part of business". Over the course of four days Corrie disrupted the daily business life of our US office in order to help people communicate creatively. And for Corrie, this project highlights how we can link together through work to become more creative.
The result of this is 80 portraits of people who are taking a pause from their working life to let their individual creativity shine for a moment through the vehicle of Corrie's artwork. In the moment of creating each portrait each person became an artist and part of the artwork simultaneously. The 'Day in the Life' project is about everyone, Corrie wants to show each one of us that creating artwork is not simply about the artist and that through our materials we can inspire everyone to take on the role of an artist.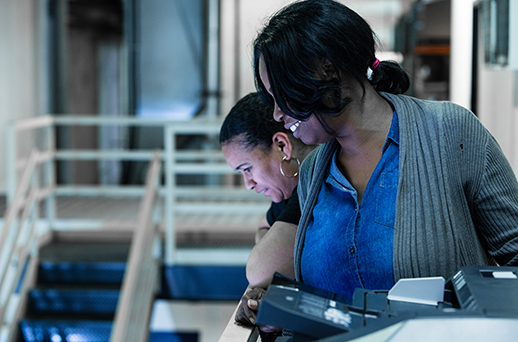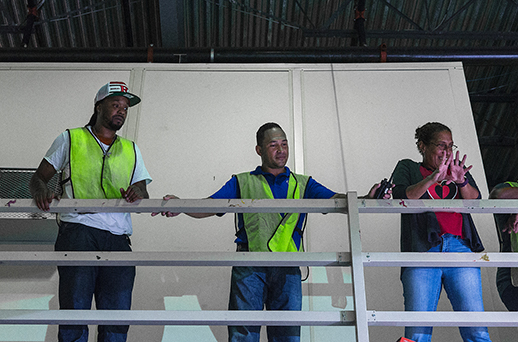 Before the portraits came the transformation of a disused corridor into an artist's studio to create the paintings we see in the photographs. For Corrie, 'people transform places' and that was certainly the case during this project. The project team needed to fabricate a studio in an environment built for business rather than creativity. Once a space was identified it was quickly transformed and it opened people's eyes to the possibilities of spaces usually disregarded from daily working life. Everyone on site was welcomed to visit the transformed space and get involved with the project. Each of these moments created trust and engagement which linked back to Corrie's experiences at our Head Office, and helped to establish active trust which made the portraits possible.
Watch a timelapse of the process below:
CADMIUM FREE
The diameter of each painted circle is the length of Corrie's wingspan. Incorporating Cadmium-Free paint into her experiments was an important part of preparation for the project at Colart Americas. Safe materials and trust in chemists she met during her residency at our Head Office gave Corrie more time to focus on designing a working process that placed an emphasis on inspiring conversations and participation at Colart Americas. At work, we engage our arms in conversation, transporting, and writing. For Corrie, creating a behind the scenes studio process that connected the efforts of people working in the US warehouse and the offices was a challenge she considered for seven months. Her gesture of open arms is one that she hoped would be mirrored by people she met.
The Cadmium-Free colours Corrie used for this project were developed by chemists at Colart and Liquitex recently launched a seven colour range, first distributed from our US distribution centre. For Corrie, these colours were important to the project not only because their safety meant that she had more space to think creatively without worrying about the constraints of the materials but also because she wanted our people to feel a connection with the products they handle every day, In her own words 'Day in the Life will connect the people who buy paint and the people who create it with meaningful shared experiences. It allows everyone to participate in creating a future positively changed through art.'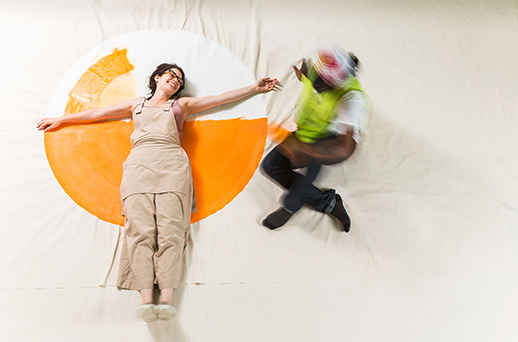 THANK YOU
All transformations involve trust, and the active trust developed alongside the combined skill sets of the team for the 'Day in the Life' made this project possible. From the outset this project was co-directed by Corrie Baldauf, Sophia Olver, Charlie Bennet, Manny Kivowitz and Sharan Kukreja with the kind support of project sponsors Dennis van Schie, Karin O'Connor, Steve Chamberlain and Torkel Tellefsen. Thank you to everyone who made this possible and especially the 80 people who feature in a 'Day in the Life' of Colart Americas.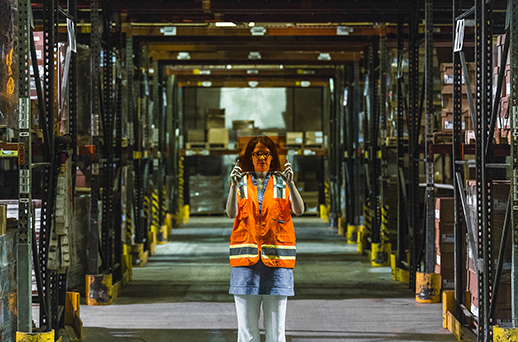 ABOUT CORRIE
Corrie currently lives in Detroit, Michigan where she is a Professor in the School of Art & Design at Eastern Michigan University. Corrie was recently involved in a group exhibition "99 Cents or Less" curated by Jens Hoffman at Museum of Contemporary Art Detroit. The New York Times published a review of the exhibition by Chris Hampton: https://www.nytimes.com/2017/06/28/arts/design/museum-of-contemporary-art-detroit-99-cents-or-less.html?mcubz=0
Click here to find out more about Corrie.
Photography by Charlie Bennet
Videography by KSK Studios