Our tools helped Kelly Anna and her team transform the Bookclub, London for the Summer of Sport
Kelly Anna collaborated with the Art of Ping pong to create a whole new world at the Bookclub for 4 months.
The show, titled "SHE STOLE THE SHOW", is Kelly Anna's first solo exhibition in London – and it's unique setting is perfect for this artist who is helping us redefine creativity.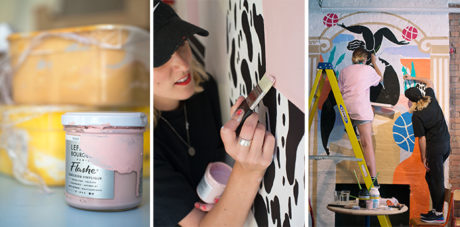 Last year we visited Kelly Anna in her South London studio to hear about her creative process and find out why she thinks "naturally, we're all creative" – you can watch the full film here.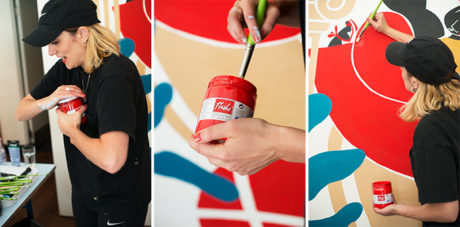 After experimenting with many of our tools and materials Kelly Anna chose to use Lefranc Bourgeois Flashe paints to mural the walls, because it can be painted on any surface with a unique matt finish – perfect for her bold, colourful artworks.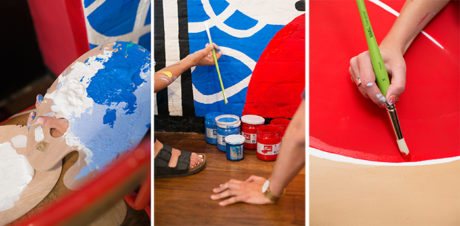 The show has been documented from the very first sketches in Kelly's studio, to the screen printing studio right through to the murals at the show opening.
The exhibition will be open at the Bookclub from 13 July – 4 November 2018.
Find out more about Kelly Anna here.
Find out more about the Bookclub here.
Find out more about Lefranc Bourgeois Flashe Acrylics here.