At Colart, we believe it's crucial to nurture our relationship with our customers and we work hand in hand to ensure we meet their needs and grow together.
In late September, we were delighted to receive one of the 9 supplier awards given by Michaels. Michaels is North America's largest provider of arts, crafts, framing, floral & wall décor, and merchandise for makers and do-it-yourself home decorators.
The award, in the Art and Framing category recognised several aspects of our strong partnership: exclusive product development through the Winsor & Newton Studio Collection, private label product development and our support in developing a trial concept store in East Hanover, NJ, that resulted in several learnings that have been rolled out in the 2019 Fine Art reset.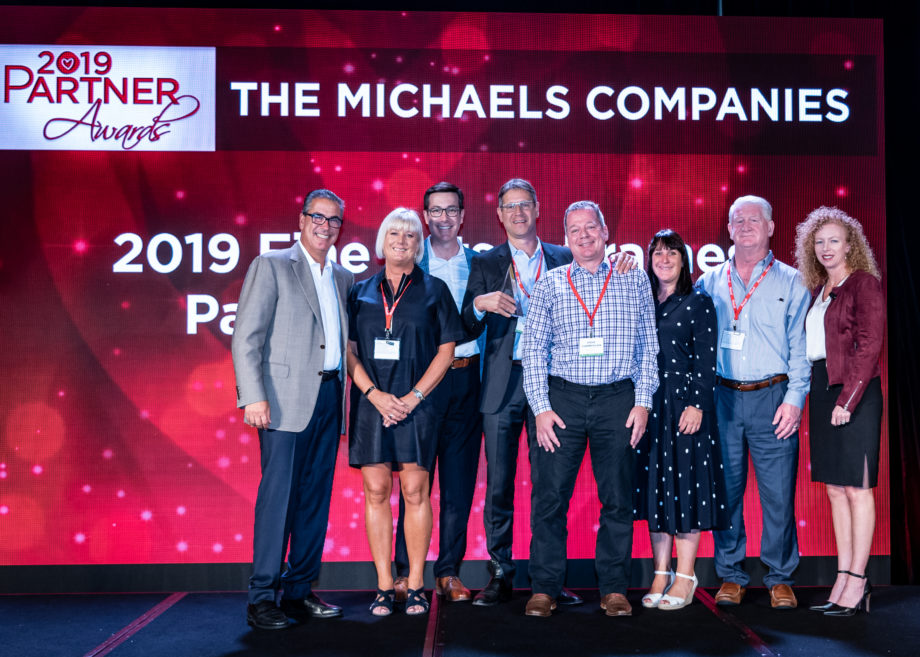 Colart at the awards ceremony: Dennis van Schie CEO, Gail Pasquier CCO, Steve Chamberlain Commercial Director – North America, Sarah Clark Marketing Director – North America, Barry Davis – Art & Craft Sales Director – North America.
From Michaels (left to right): Philo Pappas – President Merchandising & Supply Chain, Rich Gartmann – VP GMM Art Supplies & Frames, Laura Denk – SVP Merchandising, Product Development, Pricing & Merchandise Finance
Steve Chamberlain comments: "Pretty much everyone in Colart is involved in the Michaels partnership in some way such is the scale of this customer. It was great that Dennis van Schie, our CEO and Gail Pasquier our Chief Commercial Officer could join Sarah, Barry and myself on stage to receive the award but I look on this as a reward for everyone in the Colart family. A big thank you to all involved in our work with Michaels!"