Lefranc Bourgeois Enfants has a new mascot
Lefranc Bourgeois has a lengthy and respected history of educating artists about how to use some of the most complex art materials, as well as making simple and colourful tools that teach the youngest of our future artists how to start being creative.
Elbé, Lefranc Bourgeois' new character, captures the fun and freedom of schooldays spend experimenting with colour, and inspires confidence in children and mums of all ages to get creative.
Elbé is a lovable, mischievious rascal, a budding artist and very, very busy…
His creativity knows no bounds, and it always brings a smile…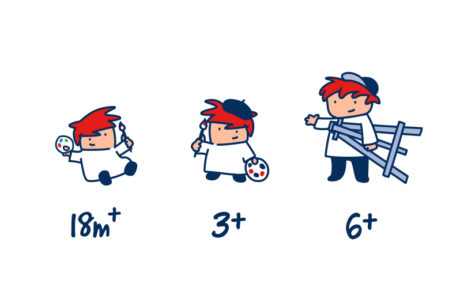 Elbé grows up with the products Lefranc Bourgeois Enfants offers young artists, from finger paints for babies 18 months and older to jumbo crayons for three years and older and watercolour pastels for six years and older.
There really is something for every age and every form of creativity!
To find out more about Lefranc Bourgeois click here.