We've just opened the doors to our brand new North American home.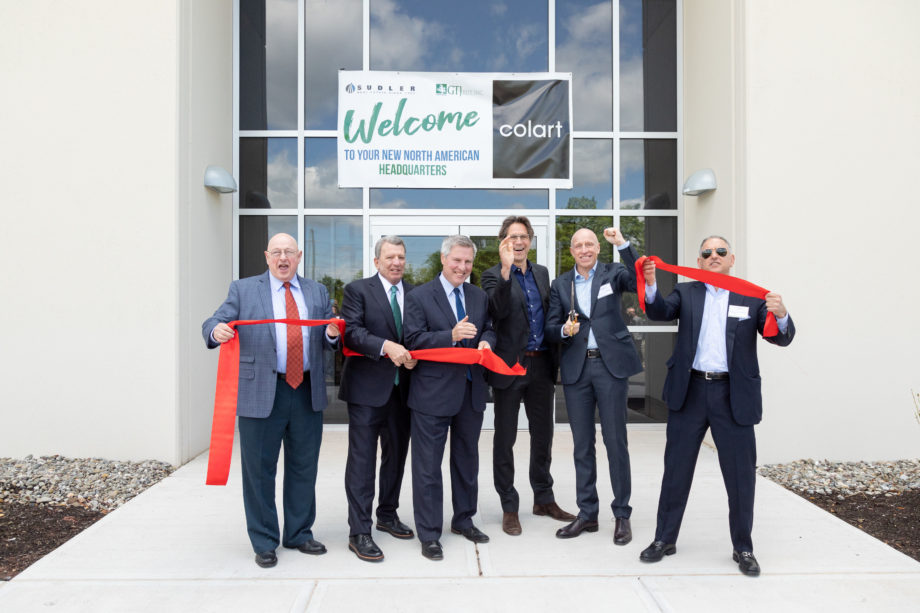 The ultra-modern hub, located in Piscataway, New Jersey, was formally opened on 15th May 2019 by Colart CEO Dennis van Schie and Lindéngruppen CEO Paul Schrotti. Flexible, energy efficient and cross-functional, the new space is home to our regional head office teams, our NA distribution centre and two new artist studios.
Designed with sustainability in mind, the 150,000sqft site sets a new standard for Colart. The building is more energy efficient, being naturally warmer in winter and cooler in summer, with motion-activated LED lights and overall lower running costs. The new expanded distribution centre allows us to serve our North American customers more efficiently, with orders shipped to our retail stores and our website customers more effectively and quickly.
The space balances cultural wellbeing with world-class operational efficiencies. Mark Barratt, Chief Operations Officer, says "this new workspace revolves around empowering staff to work where, when and how they choose, with maximum flexibility and access to the necessary tools and technology, enabling them to perform at an optimum level". The team now have more collaborative spaces and a larger break room so that everyone can socialise and relax in a positive atmosphere.
Exterior shot: Tom Harmon
Ribbon cutting shot: John O'Boyle