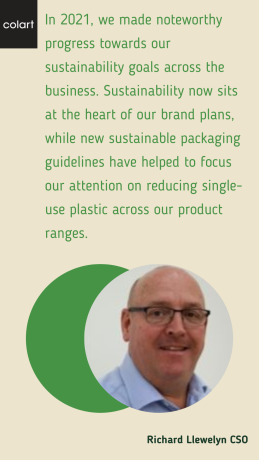 We are pleased to announce that the Colart Sustainability Report for 2021 – 2022 has just been released.
To view the full report click here.
At Colart, our Sustainability strategy is enhancing the wellbeing of people and the planet through creativity.
And what does this mean to us?
We do this by increasing our social impact whilst decreasing our environmental impact. Reducing environmental impact and increasing social responsibility is more than just a moral commitment, it adds long term value to our company.
We are firm believers in innovation and we see no conflict between increasing business growth and reducing our environmental footprint. A sustainable mind-set is a natural part of the creative ethos, and we are active in both local and artists' communities to make sure everything we do contributes to improving working conditions and the environment.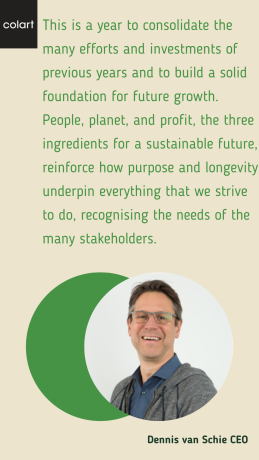 For more information on Colart's Sustainability click here.