Showcasing our brands and the people who bring our products to life
The Colart Showroom at our London Head Office is where we exhibit communication campaigns, news about the brands and our people are welcomed to have informal meetings, chill out and play ping pong in a relaxing and informative environment.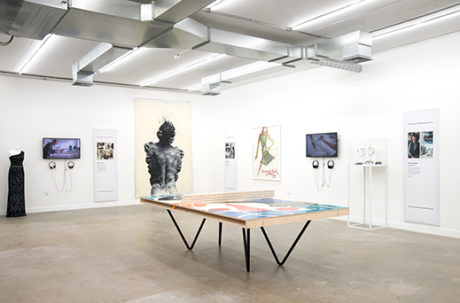 A timeline at the entrance to the showroom display some recent successes for our brands at Colart. For example the launch of cadmium-free colours, the Winsor & Newton Masterclass series of educational videos, and the exciting news of the opening of Elephant West, a pioneering new project space in London.
OUR BRANDS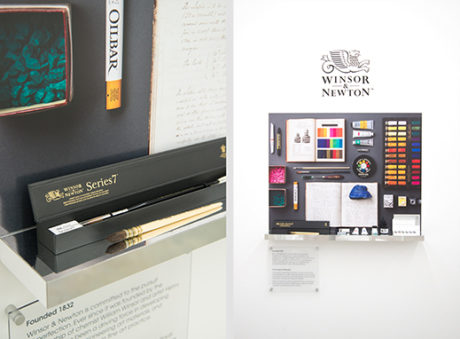 The Colart family is made up of eight unique brands. For the showroom each brand takes pride of place together, with a display explaining the brands philosophy and a selection of their most-loved products.
MEET THE CREATIVES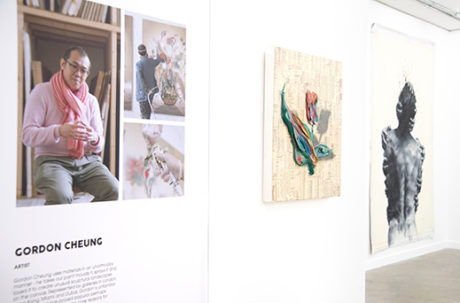 From architecture to make-up our tools give these people a way to explore ideas and express themselves in the most extraordinary ways. In the showroom we introduce you to some of the new  faces who we believe are visualising our strategy.
KELLY ANNA
Kelly Anna is an artist and Print Designer who creates bold, colourful illustrations using a broad range of media. In high demand, Kelly has recently worked with Nike, Illustrated People, and the Art of Ping Pong. For every design, before moving onto digital tools, Kelly will sketch, paint, and draw because for her "it all starts with the material". In the showroom we are exhibiting a pair of trainers Kelly Anna designed in collaboration with Nike, for which she used Winsor & Newton ProMarkers in the design process.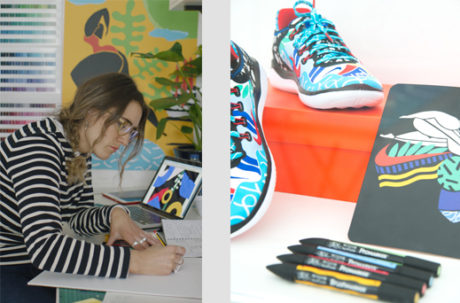 MARTIN BERGQUIST
Martin Bergquist describes himself as a visual problem solver, and that is exactly what he does in his role as a concept illustrator and storyboard artist. From Hollywood feature films to cult video games, television and advertising, Martin creates storyboards and concept illustrations that inform designers and directors. For the showroom, Martin has chosen to exhibit a selection of storyboards from feature films.