Winsor & Newton fineliners go live
Peter Blake approves of our Fineliners
On Thursday 8th September, Sir Peter Blake hosted a sketching workshop at Waddington Custot featuring our new Fineliners and pads, orgainsed in association with The Cultivist
The exhibition, a retrospective of Blake's drawings from 1945 – 2018, show drawings which vary widely in subject; from portraits of Chrissy, his wife, to the Alexander Calder sculpture at La Colombe d'Or, to simple sketched line drawings, made at quiet moments to pass the time or to document events such as a 'Dr Death' wrestling match on Edgware Road or The Who in concert.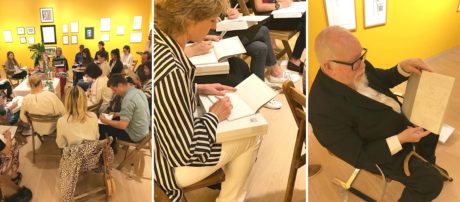 During the event he gave a few tips on how to start drawing which included:
Choose one thing to draw, don't overwhelm yourself
Start 3 pages in to your sketch book so not to add extra pressured to yourself
If drawing a figure, always use a plumb line for an exact vertical line and then imagine the horizontal line
If drawing in tone, if an object is lit on one side, draw the background as medium tone. The dark side of object should be darker than the background, the light side should be the lightest which gives the impression of tone
The exhibition "Peter Blake, A Life in Drawings and Watercolours" is at Waddington Custot ends on Saturday 8 September. Find out more about the exhibition here.
About Waddington Custot
Waddington Custot was formed through the partnership of long-time London art dealer, Leslie Waddington, and French art dealer Stephane Custot in 2011. Located in Cork Street since 1958, formerly as Waddington Galleries, the gallery has a rich heritage and an international reputation for quality and expertise.
Visit their website for more information here.
About The Cultivist
The Cultivist is a private member's club for the art world. Founded in 2015 by Marlies Verhoeven and Daisy Peat, who worked together to launch and grow the Sotheby's VIP program, Sotheby's Preferred. The Cultivist offers concierge services to its members and provides access to key events on the art world calendar from major art fairs to studio visits.
Visit their website for more information here.
Launch Event at House of Illustration
Winsor & Newton hosted a launch event for their new Fineliners & 16:9 Sketch Pad at House of Illustration in London.  House of Illustration are key partners with Winsor & Newton and together they host many events for artists, illustrators and creative professionals. Visitors come from across London to immerse themselves in the world of illustration.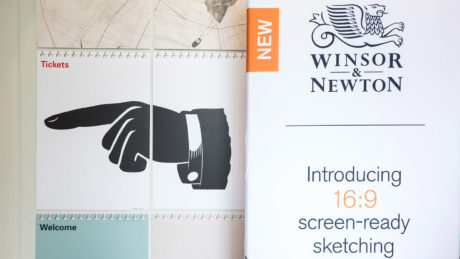 Professionals from many creative fields were invited to experience how  easy the new tools make the journey from craft to pad to screen to reality. The event occupied the South Gallery at House of Illustration and visitors were able to see the new tools in action.  Live demonstrations by creative industry influencers fascinated the guests who were impressed with the myriad ways in which the pens and pads could be used.
Who was there?
Scott W Mason, Fashion Illustrator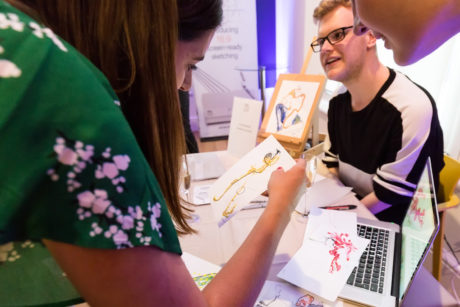 Phil Dean, Illustrator and Founder of Certain, a creative agency based in London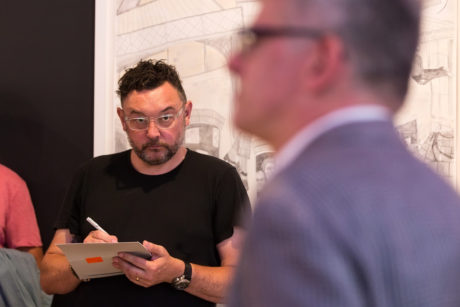 Minty Sainsbury, Architectural Illustrator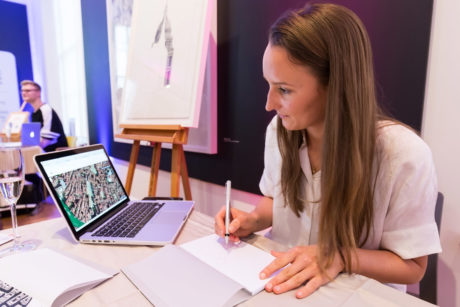 Christy Burdock, Artist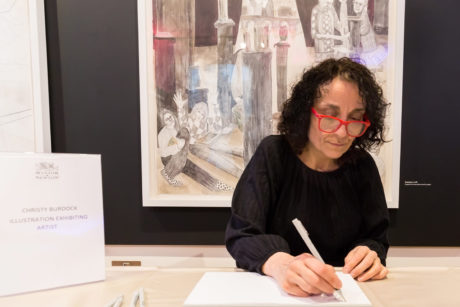 These new tools are currently only available in the UK, to find out more and where you can buy them click here.